A former Decatur firefighter and pro-boxer is helping kids get fit and stay active by offering a free camp at her business, BoxFit Fitness & Performance Studio in College Park.
For Janaya 'Jai' Davis, being an athlete isn't just a lifestyle, but a passion. With hard work and training, she went on to become the No. 1 female amateur boxer in the U.S. and No. 4 female pro in the world. She then went on to help others in her community by becoming a firefighter and paramedic in DeKalb County for more than 20 years. After numerous back injuries, Davis didn't want to give up the fight just yet, so she decided to retire from the department and open her own fitness studio where her new goal would be to help children thrive.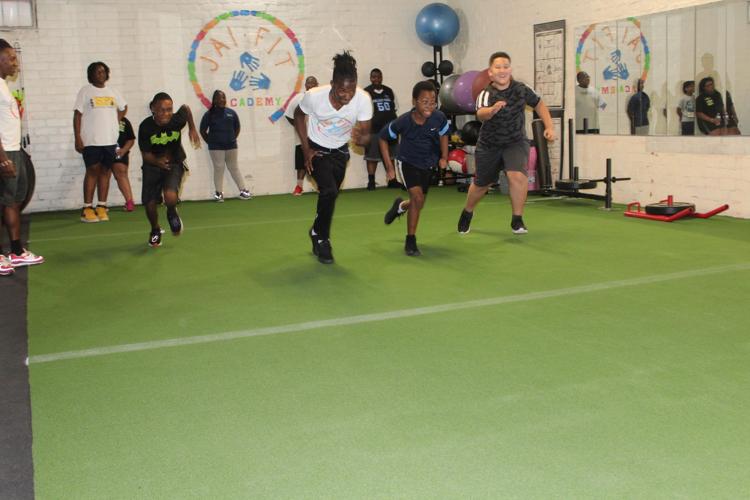 "Childhood obesity and bullying have become epidemics in our country. I wanted to help raise self-esteem and give kids more opportunities to get fit and stay active," said Davis, who started Jai Fit Academy to do just that.
Jai Fit Academy is described as fun 90 day fitness camp – and it's totally free for the children who participate.
"We've had a lot of contact and interest in the camp, the response has been crazy," said Davis. "Unfortunately we don't have enough space to accommodate all of the kids who want to participate because it's a nonprofit that runs on grants and donations and our trainers are volunteers. But we're hoping to spread the word and get more donors and trainers involved to give more kids the chance to enjoy the camp."
Davis said she believes that it is important to provide more spaces for children to stay active to help with self-image – and because more gyms geared at kids are needed in the community.
"We tell kids to stay active and get fit but there are no gyms or facilities that accept kids or provide memberships until they are 16 years old. Most of the children that participate in the Jai Fit Academy are between the ages of 5 and 16," Davis said.
The camp is now in its second 90-day run. Davis hopes to get more of the community involved during future camps.
"I choose the College Park area to open my business and the camp because I see a lot of diversity and potential in this area," she said. "Families from all income levels and backgrounds are here in College Park and we want to be available to everyone."
For more information, visit www.bodybyjai.com/jai-fit-academy.