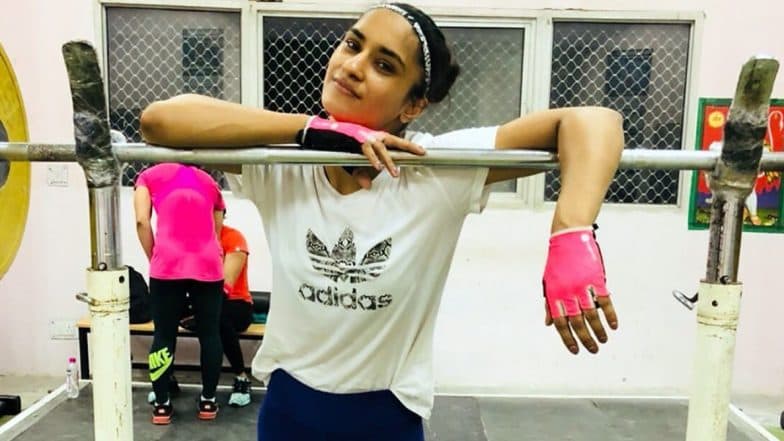 Vinesh Phogat Workout (Photo Credits: Instagram / Vinesh Phogat)
Vinesh Phogat is an Indian female wrestler who belongs to the family of wrestlers. Her cousins Geeta and Babita Phogat are commonwealth gold medalist. Vinesh is the 1st Indian to win Gold in both Commonwealth and Asian games. Vinesh Phogat has also won the 'Arjuna Award' in the year 2016. She bagged a bronze medal at recently-concluded World Wrestling Championship 2019 which was held in Nur-Sultan, Kazakhstan. Meanwhile, let us speak about the workout regime of Vinesh Phogat who got back in shape and improved her fitness after staying off the mat for three years. Bajrang Punia Workout & Diet Secret: The Ultimate Fitness Regime of Indian Freestyle Wrestler (Watch Videos)
It is difficult for any sportsperson to get back into his training regime after a long gap. Vinesh Phogat started her training earlier this year on a positive note to make a strong impact in World Wrestling Championship 2019. Vinesh encountered an injury during a quarter-final match in Rio Olympic 2016. It was so severe that she had to be taken out of the mat on a stretcher. Vinesh Phogat's determination and will power has bought her on the mat and now she has also clinched a quota in Tokyo Olympic 2020. Vinesh Phogat just like any other wrestler work on her endurance, agility, strength and speed. However, she included rehab training in her regime to work on her injured part. Vinesh Phogat Clinches Bronze Medal at World Wrestling Championships 2019, Qualifies for Tokyo Olympics 2020: Twitter Salutes Wrestler on Her Achievements.
Workout of Vinesh Phogat
Vinesh Phogat included strength and conditioning workout majorly in her routine along with the cardio exercises to get back into the shape. She also had to sweat a lot on a treadmill to develop strong endurance. Body balancing training and warm-up exercises were a regular part of her exercise routine. Let us go through some of her inspiring exercise videos below.
Vinesh Phogat's Innovative Warm-up!!! 
Vinesh Phogat Workout After a Gap 
Vinesh Phogat's fitness should motivate people who have taken a break from their exercise routine due to injury. By returning back on the mat, Vinesh has proved that if you have will power, nothing can stop you. A healthy body helps in developing a positive mindset and confidence within ourselves. Vinesh Phogat extremely fit body and intense workout keeps her motivated and now she is confident to bag a medal at upcoming Tokyo Olympic 2020.